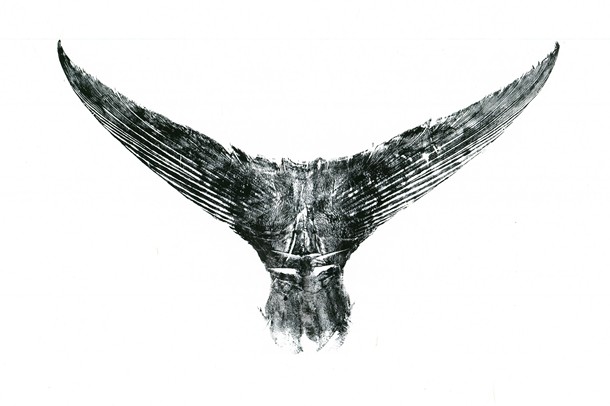 Original Gyotaku of a 300lb Big Eye Tuna Tail. I have a couple of these originals for sale $250 each and will be doing 24x36" giclee prints per request.
Happy Holidays. Thanks for visiting my web site. I have a few new things to tell you about.

It's been a couple years since I've updated this web site due to the economy. I've still been doing Gyotaku once in a while when I get my hands on a nice fish and my work has been available in a few galleries on the Outer Banks of North Carolina and Virginia Beach. I recently did a rubbing from the tail of a 300lb Big Eye Tuna and have a couple originals available for sale like the one on the left. I will be doing some 16x20 inch giclee' prints later this month.

The other holiday announcement I have is that all of my inventory is ON SALE! Most originals are 15-25% off list price including ones that are framed. A select few have small dents or scratches on the frames from getting moved from gallery to gallery and those will be marked down even more. Contact me for more details or to make an offer on anything you see listed on this site. Giclee' prints are still regular price but for a limited time shipping is free if you buy 3 or more.